My Blog
Posts for tag: nutrition
By E. Thomas Elstner Jr., DMD
January 07, 2022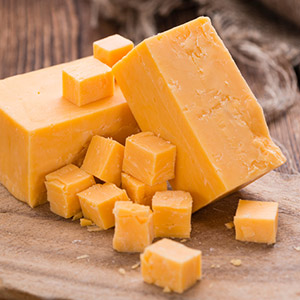 Mystery writer Avery Aames once said, "Life is great. Cheese makes it better." Billions of people around the world would tend to agree. Humanity has been having a collective love affair with curdled milk for around 8,000 years. And, why not: Cheese is not only exquisitely delicious, it's also good for you—especially for your teeth.
No wonder, then, that "turophiles" have a day of celebration all to themselves—National Cheese Lovers Day on January 20th. In honor of the day cheese aficionados would definitely make a national holiday, let's take a closer look at this delectable food, and why eating it could do a world of good for your dental health.
As a dairy food, cheese contains a plethora of vitamins and minerals, many of which specifically benefit dental health. Every bite of velvety Gouda or pungent Limburger contains minerals like calcium and phosphate, which—along with the compound casein phosphate—work together to strengthen teeth and bones.
Cheese also helps tooth enamel defend against its one true nemesis, oral acid. Prolonged contact with acid softens the mineral content in enamel and may eventually cause it to erode. Without an ample layer of enamel, teeth are sitting ducks for tooth decay. A nibble of cheese, on the other hand, can quickly raise your mouth's pH out of the acidic danger zone. Cheese also stimulates saliva, the mouth's natural acid neutralizer.
Because of these qualities, cheese is a good alternative to carbohydrate-based snacks and foods, at home or on the go. Carbs, particularly sugar, provide oral bacteria a ready food supply, which enables them to multiply rapidly. As a result, the opportunity for gum infection also increases.
Bacteria also generate a digestive by-product, which we've already highlighted—acid. So, when oral bacterial populations rise, so do acid levels, increasing the threat to tooth enamel. By substituting cheese for sweets, you'll help limit bacterial growth and these potential consequences.
You may get some of the same effect if you also add cheese to a carbohydrate-laden meal or, as is common with the French, eat it as dessert afterwards. Often a tasty complement to wine or fruit, cheese could help blunt the effect of these carbohydrates within your mouth.
In a world where much of what we like to eat doesn't promote our health, cheese is the notable exception. And our enjoyment of this perennial food is all the more delightful, knowing it's also strengthening and protecting our oral health.
If you would like more information about the role of nutrition in oral health, please contact us or schedule a consultation. To learn more, read the Dear Doctor magazine article "Nutrition & Oral Health."
By E. Thomas Elstner Jr., DMD
October 25, 2019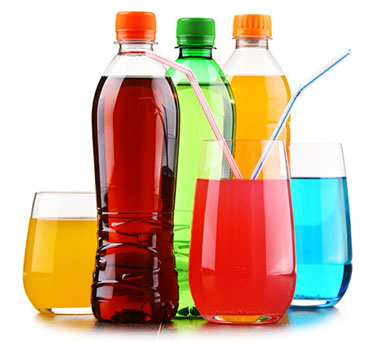 Tooth enamel, to play on a phrase from Shakespeare, is made of "sterner stuff." The strongest substance in the body, enamel can take years of biting and chewing and keep on going.
It does have one nemesis, though—mouth acid, which can soften and erode enamel's mineral content. This is less of a concern if you have healthy saliva flow, because saliva neutralizes acid in thirty minutes to an hour after an acid attack and can also help re-mineralize the enamel. Daily brushing and flossing also help curb mouth acid by reducing the bacteria that produces it.
But as effective as saliva is at neutralizing mouth acidity, it can be overwhelmed by outside acid derived through certain foods and beverages. In the past couple of decades, at least two of these acid sources have grown in prominence: energy drinks and, believe it or not, sports drinks.
Just how acidic are they? The pH scale runs from 1 to 14, with acidity on the low end and alkalinity on the higher (7 is neutral). Tooth enamel begins dissolving below 5.5. Laboratory tests have pegged the average pH of energy drinks at 3.05 and sports drinks, 2.91.
Because of their acidity, frequent energy or sports drink consumption will bring mouth pH into the danger zone for tooth enamel. It's even more likely if these beverages are sipped over an extended period, which can prevent saliva from getting ahead of any newly introduced acid.
Keeping your distance from these beverages is probably the safest bet. But if you do imbibe occasionally, follow these common sense tips:
Avoid sipping the beverage over long periods—and try to limit drinking them to meal times;
After drinking a beverage, wash your mouth out with water and wait an hour to brush to give your saliva time to neutralize any acid.
Practice consistent, daily brushing and flossing.
Above all, keep a healthy respect for acidic foods and beverages like energy and sports drinks and don't overuse them. Your tooth enamel will appreciate it.
If you would like more information on the effect of sports and energy drinks on dental health, please contact us or schedule an appointment for a consultation. You can also learn more about this topic by reading the Dear Doctor magazine article "Think Before You Drink Sports and Energy Beverages."
By E. Thomas Elstner Jr., DMD
March 13, 2018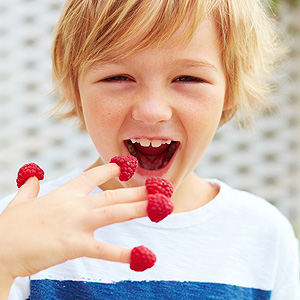 Want to give your kids the best start possible for a lifetime of good dental health? The most important thing you can do is train them in effective brushing and flossing. It's more than having a nice smile and fresh breath: these hygiene tasks remove the daily buildup of bacterial plaque, the primary cause for both tooth decay and periodontal (gum) disease, which are most responsible for poor oral health.
But those aren't the only habits they should be cultivating. Here are 3 tips for helping your child develop great dental health habits.
Encourage healthy eating. Teeth and gums are like other parts of the body: they need the "building blocks" found in nutritious foods to help grow strong, healthy tissues. By focusing on a diet leaner on processed items and richer in whole, less-processed vegetables, meats and dairy products, you'll be helping your child build strong defenses against dental disease.
Keep sugary snacks under control. Of all the items in your child's diet, sugar could have the greatest impact on their teeth. Disease-causing bacteria thrive on this particular carbohydrate, multiplying and producing mouth acid—the main enemy of tooth enamel—as a byproduct. So, limit sugary snacks as much as possible, opting instead for more nutritional between-meal treats. In fact, try to make sure they only consume sugary treats at mealtime, not in between.
Encourage an end to thumb-sucking or pacifiers by age 3. Most infants and very young children suck their thumbs or, alternatively, a pacifier. There's no harm in this habit unless it extends into later childhood where it could affect their bite. You can avoid this outcome by encouraging your child with mainly positive reinforcement to stop sucking their thumbs or other objects before their third birthday. Your dentist can also help with tips and support in those efforts.
If you would like more information on dental care for your child, please contact us or schedule an appointment for a consultation. You can also learn more about this topic by reading the Dear Doctor magazine article "Help your Child Develop the Best Habits for Oral Health."